Warranty included
We've got you covered
Premium brands
Names you can trust
Flexible payments
Finance up to 5 years
Free Delivery
Across contiguous US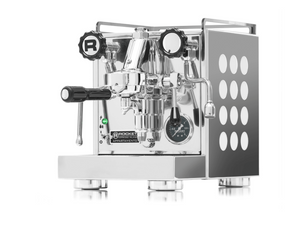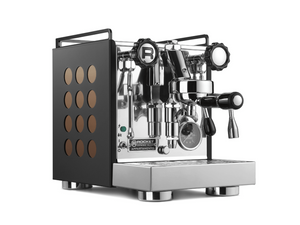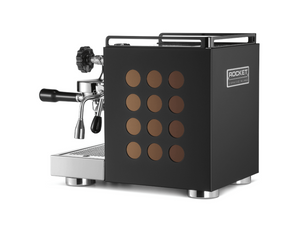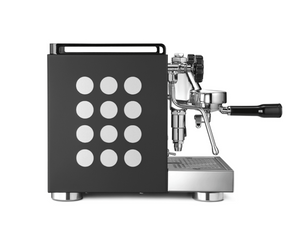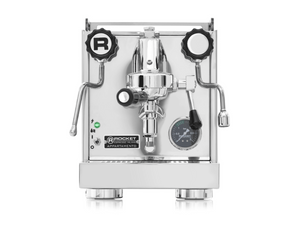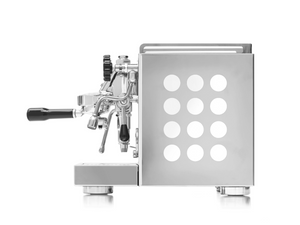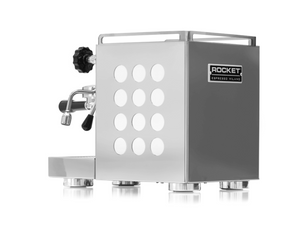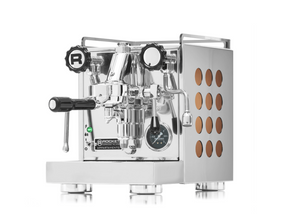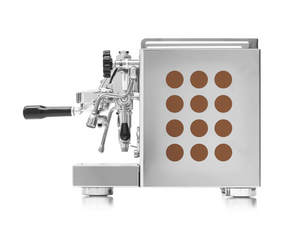 ---
Usually ships within 2 business days.
Have a question?
We're here to help.
The Rocket Appartamento
Introducing the Rocket Espresso Appartamento Espresso Machine, a highly sought-after choice for espresso enthusiasts looking to elevate their coffee experience. Crafted by hand in Milan, Italy, the Appartamento combines functionality with a compact design, ensuring it occupies minimal space while delivering exceptional results. Its heat exchanger boiler guarantees superb performance and durability, allowing you to effortlessly steam milk and brew espresso simultaneously in the comfort of your own home coffee bar. With the renowned E61 group head design, the machine maintains a consistent temperature, ensuring optimal brewing conditions. Prepare to indulge in the finest coffee beans with the Rocket Espresso Appartamento, which stands as one of the world's premier espresso machines.
Key Features
Heat Exchange Boiler – that allows you to brew espresso and froth milk at the same time
Heated Group Head – for more consistent shot temps
Manual Control - to brew all on your own with mechanical steam and brew controls
Small Footprint and straight side panels - featuring a circular design make this an attractive and practical unit
Maximize space - reduced dimensions for small counters and space-restricted kitchens
Built 100% in stainless steel
Vibration pump

Specifications
Manufacturer:

Rocket

Boiler Type

Heat Exchanger

Group

1

Steam Boiler Capacity

1.8 lt

Width (in):

10.7

"

Depth (in)

16.7

"

Height (in)

14

"

Voltage

110V

Amperage

10

Wattage

1350 watts

Weight

44 lbs

Certification

ETL, NSF