Warranty included
We've got you covered
Premium brands
Names you can trust
Flexible payments
Finance up to 5 years
Free Delivery
Across contiguous US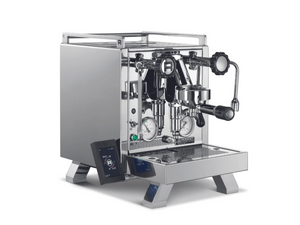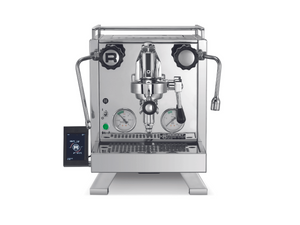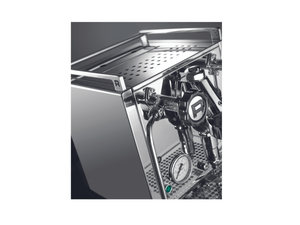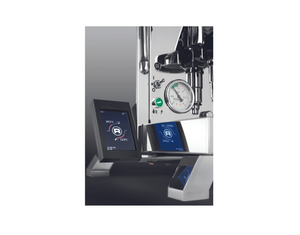 ---
Usually ships within 2 business days.
Have a question?
We're here to help.
The Rocket R58 - Cinquantotto
Rocket Espresso boiler technology offers precise group temperature adjustment and stable temperature levels. It has dual independently operated PID-controlled boilers that allow precise extraction of any type of coffee or roast style. The functions are controlled from the touch screen LCD panel which includes an automatic on&off function making it practical and ready to go whenever you want.
Key Features
Programmable PID - for precise adjustments to suit specific types of coffee by controlling each boiler's internal temperature
Separate insulated brass boilers - for both brewing and steam
Commercial grade rotary pump - with water reservoir or direct water connection.
Dual Boiler - to ensure a consistent shot.
E61 Group head – providing solid thermal mass for perfect espresso extraction
New Argonomics - a rotary pump that offers a quit operation.
Height adjustable feet – to fit your space perfectly
Rotary pump - that offers a quit operation
Digital shot timer

Specifications
Manufacturer:

Rocket

Boiler Type

Dual Boiler

Group

1

Steam Boiler Capacity

0.58 and 1.8 lt

Width (in):

11.8

"

Depth (in):

17.3

"

Height (in):

15

"

Voltage:

110V

Amperage:

13

Wattage:

1600 watts

Weight

64 lbs

Certification

ETL, NSF