Warranty included
We've got you covered
Premium brands
Names you can trust
Flexible payments
Finance up to 5 years
Free Delivery
Across contiguous US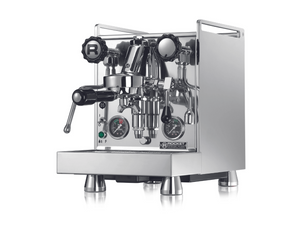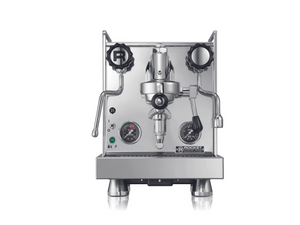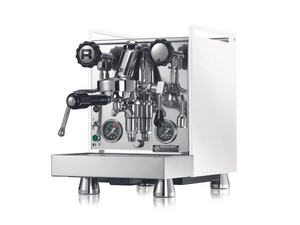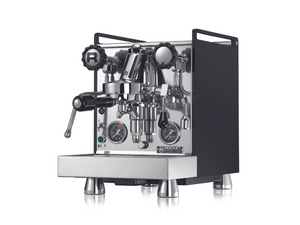 ---
Usually ships within 2 business days.
Have a question?
We're here to help.
Mozzafiato Cronometro R
The "R" comes for Rotary Pump, that ensures quiet but yet robust pump performance and allows the user the possibility to have the machine draw water from the internal machine reservoir or instead connect the machine directly to the water supply.
Key Features
Programmable PID – for precise adjustments to suit specific types of coffee by controlling each boiler's internal temperature
Heat exchanger boiler design –
supports excellent

temperature and pressure
E61 Group head

– providing solid thermal mass for perfect espresso extraction


Full sized Rotary pump -

with water reservoir or direct water connection,

that offers a quit operation


Height adjustable feet – to fit your space perfectly
Digital shot timer
Specifications
Manufacturer:

Rocket

Boiler Type

Heat Exchanger

Group

1

Steam Boiler Capacity

1.8 lt

Width (in):

11

"

Depth (in):

16.7

"

Height (in):

15

"

Voltage:

110V

Amperage:

10

Wattage:

1350 watts

Weight

66 lbs

Certification

ETL, NSF