Warranty included
We've got you covered
Premium brands
Names you can trust
Flexible payments
Finance up to 5 years
Free Delivery
Across contiguous US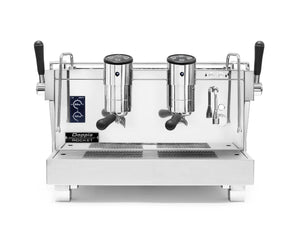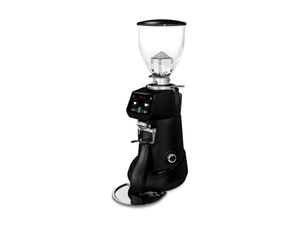 ---
Usually ships within 2-3 days.
Have a question?
We're here to help.
RE Doppia+F83 Evo Pro XGI+Q2 bundle
Unleash the full potential of your coffee business with our Commercial Espresso Package! This bundle includes a commercial espresso machine, a grinder, and the Puqpress. Designed for busy cafes this package ensures a streamlined workflow and delivers exceptional espresso quality every time
, not only ensures a premium brewing experience but also saves you money compared to purchasing each item separately. Elevate your coffee game while keeping your budget in check.
What's included

RE Doppia 2g Espresso Machine:

Built with electronically-controlled steam and brew boilers, the Rocket RE Doppia brings extra heat stability and control to your coffee shop countertop. Built with electronically-controlled steam and brew boilers, coupled with Rocket Espresso's keen eye for ergonomics—insulated steam wands, volumetric shot controls, and automatic backflush programming— the RE Doppia will help baristas keep up with the demands of the busiest morning rush.




F83 Evo Pro XGI:

Fiorenzato utilize their expertise on this line of professional flat burr grinders made for medium to high volume cafes. Large 83mm burrs are combined with easy-to-use functionality to make for an excellent primary coffee grinder.

Gen 5 Q2:

The Puqpress Q2 is a free-standing electronic tamper with a 58.3 mm flat piston, designed to tamp the same way every single time for millions of cycles. For professional use, easy to set-up.
Specifications
RE Doppia

Manufacturer:

Rocket Espresso

Boiler Type

Dual-boiler

Number of group heads

2

Steam Boiler Capacity

4 lt

Width (in):

29.9"

Depth (in):

23.2"

Height (in):

21.1"

Voltage:

208-240

Wattage:

5500

Amperage
30

Certificate

UL, NSF
F83 E XGi PRO

Manufacturer:

Fiorenzato

Burr Type

Flat

Burr diameter

83 mm

Burr speed

1350 rpm (50 Hz) – 1550 rpm (60 Hz)

Coffee bean hopper

1.5 kg

Width:

230 mm

Depth:

270 mm

Height:

670 mm

Voltage:

110v

Wattage:

650 watt

Weight:

33 lbs

Certification:

CE, ETL
Q2

Manufacturer:

Puqpress

Tamping Pressure

20-60 lbs

Compactor Diameter

58.3 mm

Width:

5.6"

Depth:

7.5"

Height:

11.25"

Voltage:

110-240v

Wattage:

76 watt

Weight:

8.6 lbs

Certification:

CB,CE, cETLus, KTC, EAC, NSF-8, PSE