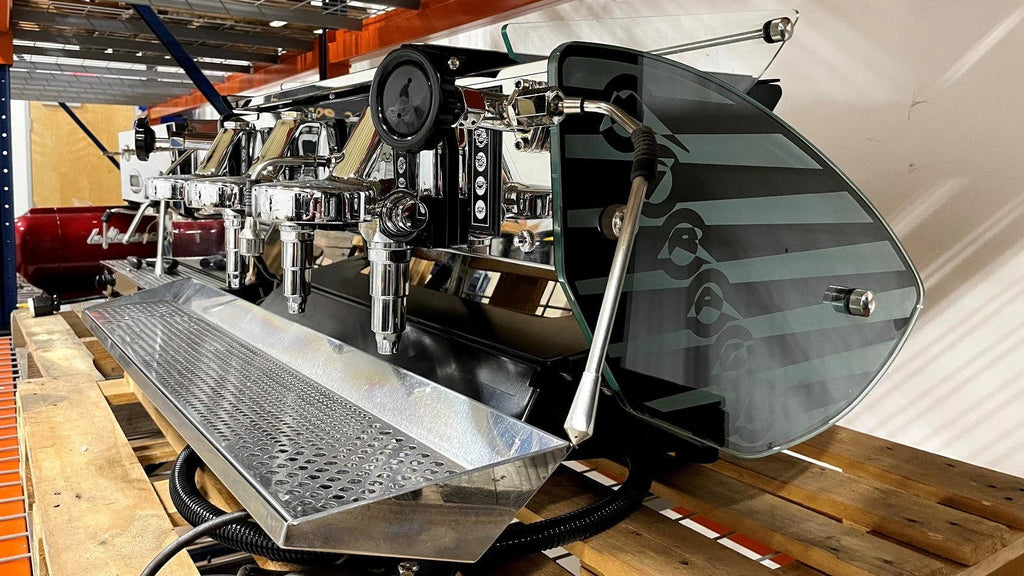 The Pro Renewal Standards
How we think about 'upcycling' equipment
Thousands of used coffee machines are discarded by cafes every year to make way for new equipment. Most components in these equipment are long-lasting and otherwise in good shape. 'Upcycling' (recycle and renew) these equipment improves access to high quality equipment while reducing the heavy environmental impact of needlessly discarded machines. This is a major part of what we do at Pro Coffee Gear and something we're excited to share with you.
The thing about upcycling equipment is that it needs to be done right; otherwise we're just brokers of second-hand equipment
. What's wrong with that? The trouble with the second-hand fix and flip approach is that it typically doesn't end well for purchasers - Cafes, restaurants, offices, etc. They end up getting dirty, underperforming equipment that leaves customers with flat or actively bad tasting coffee and leaves purchasers with equipment that breaks down far sooner than they expected. Beyond the economic damage, this isn't great because that equipment will soon be discarded again.
Either of those outcomes would make us sad and feel like we're a net-negative to society. That's not really an acceptable outcome, so we've sought to identify a better way.
We've thought deeply about this challenge and believe doing it right comes down to two key things. We call it these the 'Pro Renewal Standards':
Ensure every machine we renew is capable of making great coffee - providing a machine in working condition isn't enough|
Extend the machine's lifespan - don't simply fix what's broken
Taken together, we feel this approach empowers our clients and improves access to great coffee. And as coffee obsessed people, we feel really good about that. Next, we'll dig into how we meet these standards. As you might have guessed, we call it the Pro Renewal Process.