Warranty included
We've got you covered
Premium brands
Names you can trust
Flexible payments
Finance up to 5 years
Free Delivery
Across contiguous US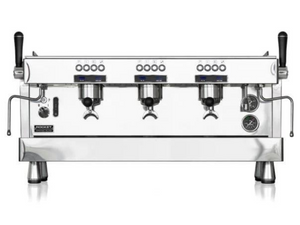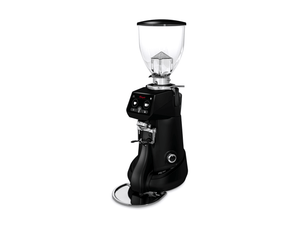 ---
Usually ships within 2-3 days.
Have a question?
We're here to help.
R9+F83 Evo Pro XGI+Q2 bundle
Unleash the full potential of your coffee business with our Commercial Espresso Package! This bundle includes a commercial espresso machine, a grinder, and the Puqpress. Designed for busy cafes this package ensures a streamlined workflow and delivers exceptional espresso quality every time
, not only ensures a premium brewing experience but also saves you money compared to purchasing each item separately. Elevate your coffee game while keeping your budget in check.
What's included

R9 Espresso Machine:

Rocket Espresso's answer for cafés the world-over, the R9 commercial espresso machine offers a design dedicated for individual control of each brew group. Each group head has its own 1.9-liter brew boiler, variable temperature PID, shot timer, and automatic control cluster

.

F83 Evo Pro XGI:

Fiorenzato utilize their expertise on this line of professional flat burr grinders made for medium to high volume cafes. Large 83mm burrs are combined with easy-to-use functionality to make for an excellent primary coffee grinder.

Gen 5 Q2:

The Puqpress Q2 is a free-standing electronic tamper with a 58.3 mm flat piston, designed to tamp the same way every single time for millions of cycles. For professional use, easy to set-up.
Specifications
R9

Manufacturer:

Rocket Espresso

Boiler Type

Multi-Boiler

Number of group heads

3

Steam Boiler Capacity

3x1.9 lt

Width (in):

38.58"

Depth (in):

23.6 inches

Height (in):

19.56"

Voltage:

220v

Wattage:

7700

Weight:

242.5 lb

Certificate

UL, NSF
F83 E XGi PRO

Manufacturer:

Fiorenzato

Burr Type

Flat

Burr diameter

83 mm

Burr speed

1350 rpm (50 Hz) – 1550 rpm (60 Hz)

Coffee bean hopper

1.5 kg

Width:

230 mm

Depth:

270 mm

Height:

670 mm

Voltage:

110v

Wattage:

650 watt

Weight:

33 lbs

Certification:

CE, ETL
Q2

Manufacturer:

Puqpress

Tamping Pressure

20-60 lbs

Compactor Diameter

58.3 mm

Width:

5.6"

Depth:

7.5"

Height:

11.25"

Voltage:

110-240v

Wattage:

76 watt

Weight:

8.6 lbs

Certification:

CB,CE, cETLus, KTC, EAC, NSF-8, PSE