Warranty included
We've got you covered
Premium brands
Names you can trust
Flexible payments
Finance up to 5 years
Free Delivery
Across contiguous US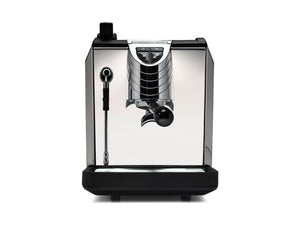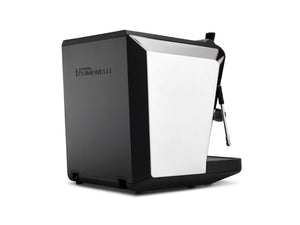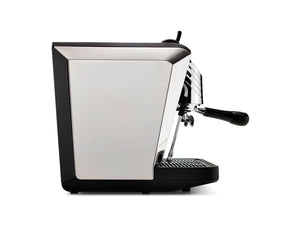 ---
Usually ships within 1-2 weeks.
Have a question?
We're here to help.
The Nuova Simonelli Oscar II
The Nuova Simonelli OSCAR II has been built with the idea of bringing professional quality espresso into the home. This stainless steel machine presents a number of updated useful features, such as a new ergonomic steam lever, timed dosage, and improved steam-wand. Inside, the machine maintains its professional sized group head and copper boiler.
Key Features
Heat Exchange - efficient copper steam boiler offers on-demand heat and an impressive milk steaming/frothing.
Push Pull Steam Lever - the new ergonomic design ensures more comfortable steaming for those with sensitive wrists.
Timed Dosage - volumetric programming lets you set your ideal single or double shot dispense time (after dialing in your grinder).
Updated Steam Wand - an extra-long articulated steam arm makes it easy to froth just-right foam for your latte or cappuccino.
Installation Requirements
110v outlet - see manual instructions
Water filtration - see manual instructions
Pressure regulator may be necessary if water pressure is too high - see manual instructions
We're happy to advise on any of the above requirements
Specifications
| | |
| --- | --- |
| Manufacturer: | Nuova Simonelli |
| Boiler Type | Heat Exchanger |
| Group | 1 |
| Boiler Size | 2 lt |
| Width | 12" |
| Depth | 16" |
| Height | 16" |
| Voltage: | 110v |
| Amperage | 10 |
| Wattage | 1200w |
| Weight | 40 lbs |