Warranty included
We've got you covered
Premium brands
Names you can trust
Flexible payments
Finance up to 5 years
Free Delivery
Across contiguous US
Renewed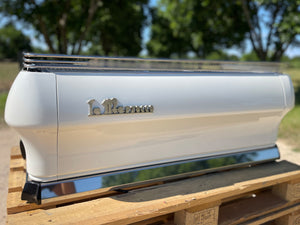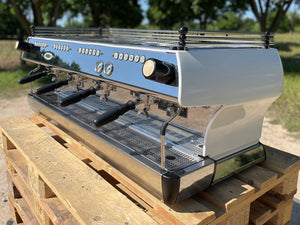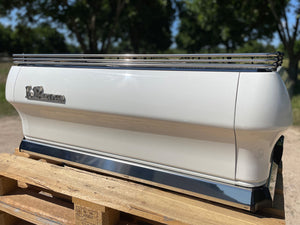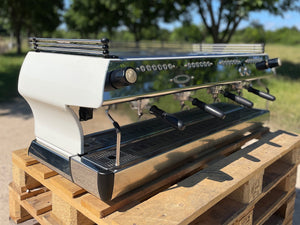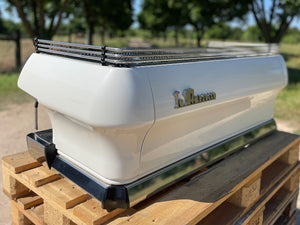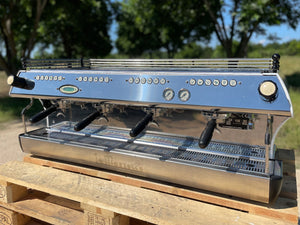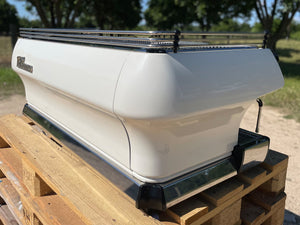 ---
Usually ships within 5 business days.
Have a question?
We're here to help.
The La Marzocco FB80
The La Marzocco FB80 commercial espresso machine combines advanced technology with classic design. Featuring dual stainless steel boilers and PID temperature control, it ensures precise and stable brewing temperature for consistently excellent espresso extraction. The FB80 offers versatility and durability, making it a sought-after choice for coffee professionals and businesses seeking top-quality espresso equipment. Its timeless design adds elegance and charm to any coffee bar, making the La Marzocco FB80 a true standout in the world of espresso machines.
Professionally Renewed per our proprietary process:
Assess - for function and condition; repair as needed.
Extend lifespan - by replacing parts that will reach end-of-life within the next 5 years.
Cleanse for peak performance - boiler descale & clean-rinse
Rebuild - rebuild group heads and steam assemblies
Test & Calibrate - Test for consistent function & calibrate for optimal pressure & temperature.
What's Included?
La Marzocco FB80 4 Group Commercial Espresso Machine
NEMA L6-50 Plug
12-Month Parts Warranty
Portafilters
Free shipping within the contiguous US
Lifetime Pro Support
Key Features
Saturated Groups- Ensures superb thermal stability, shot after shot.
Dual Boiler System- Separate boilers optimize espresso brewing and steam production.
PID temperature controller- Allows you to electronically control coffee & steam boiler temperatures.
LED Display- The machine features an intuitive LED display that provides real-time information such as boiler temperature, shot timers, and alerts for maintenance and diagnostics.
Thermal Stability System- As water passes through each element, temperature is further stabilized.
Volumetric control - program espresso shots by volume, automating workflow and ensuring shot consistency

Installation Requirements
Professional installation required
220V outlet - see manual instructions
Water filtration - see manual instructions
Pressure regulator may be necessary if water pressure is too high - see manual instructions
We're happy to advise on any of the above requirements
Specifications
| | |
| --- | --- |
| Manufacturer: | La Marzocco |
| Boiler Type: | Dual Boiler |
| Steam Boiler Capacity: | 14.5 lt |
| Width (in): | 47" |
| Depth (in): | 22" |
| Height (in): | 25" |
| Voltage, Phase: | 208-240, 1 |
| Amperage: | 38.5 |
| Wattage: | 8000 |
| Weight: | 280 lbs |
| Certification: | CE |