Warranty included
We've got you covered
Premium brands
Names you can trust
Flexible payments
Finance up to 5 years
Free Delivery
Across contiguous US
Renewed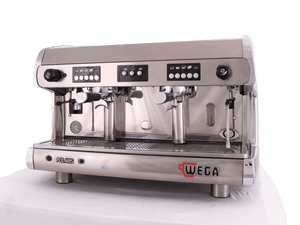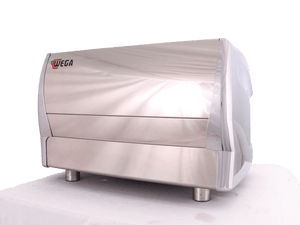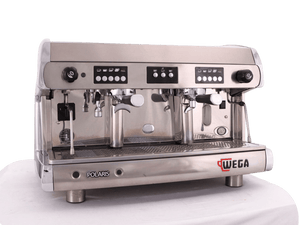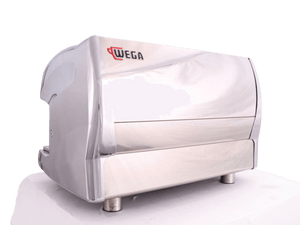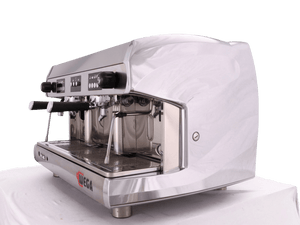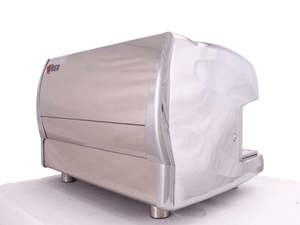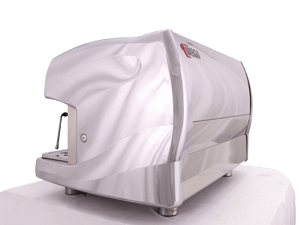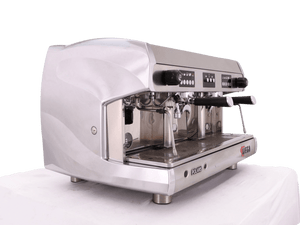 ---
Usually ships within 5 business days.
Have a question?
We're here to help.
Wega Polaris
Wega / CMA is the powerhouse of the espresso machine industry. They sell the most machines in the world and 1 out of every 4 machines sold in Italy is a Wega. They're most known for their robust mid-tier line of heat exchanger machines, balancing quality with value. The Polaris fits right in the middle of their line-up, making it one of the most popular espresso machines in the world. It's easy to see why. Boasting the largest steam boiler in its class and E61 style thermo-compensated groupheads, it's a reliable and productive workhorse. Using tried and true technology, it's easy to service and low maintenance.

Professionally Renewed per our proprietary process:
Assess - for function and condition; repair as needed.
Extend lifespan - by replacing parts that will reach end-of-life within the next 5 years.
Cleanse for peak performance - boiler descale & clean-rinse
Rebuild - rebuild group heads and steam assemblies
Test & Calibrate - Test for consistent function & calibrate for optimal pressure & temperature.
What's Included?
Wega Polaris 2 Group Commercial Espresso Machine
NEMA L6-30 Plug
Portafilters
12-Month Parts Warranty
Free shipping within the contiguous US
Lifetime Pro Support
Key Features
Volumetric control - program espresso shots by volume, automating workflow and ensuring shot consistency
E61 style thermo-compensated groupheads
Large 12lt steam boiler with traditional heat exchanger
Dual steam wands - enables the steaming of two drinks at once
Tall cup - fits 16 oz cups to enhance takeaway workflow
Hot water tap for tea and americanos
Electric cup warmer
Steam and brew pressure gauge

Installation Requirements
Professional installation required
20 Amp, 230-240V outlet - see manual instructions
Water filtration - see manual instructions
Pressure regulator may be necessary if water pressure is too high - see manual instructions
We're happy to advise on any of the above requirements

Specifications
| | |
| --- | --- |
| Manufacturer: | Wega |
| Boiler Type | Heat Exchanger |
| Steam Boiler Capacity | 12 lt |
| Length (in): | 30" |
| Depth (in): | 22.44" |
| Height (in): | 21.25" |
| Voltage: | 230-240 |
| Amperage: | 20 |
| Wattage: | 3700 |
| Weight: | 185 lbs |
| Certification: | CE |