Warranty included
We've got you covered
Premium brands
Names you can trust
Flexible payments
Finance up to 5 years
Free Delivery
Across contiguous US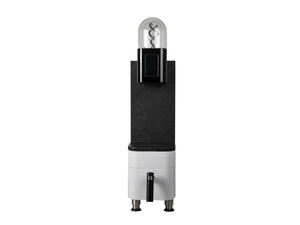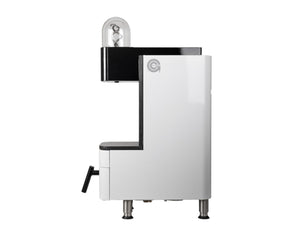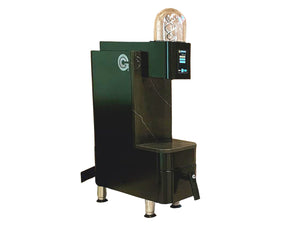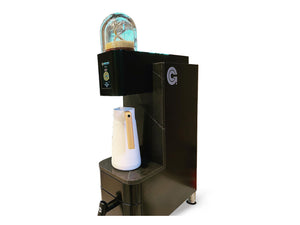 ---
Usually ships within 2-4 weeks.
Have a question?
We're here to help.
The Ground Control Cyclops
Ground Control's patented multiple extractions cycle process is applauded for making the best and most consistent coffee. Through innovation, versatility and efficiency, Ground Control is transforming cafes around the world. Ground Control uses an innovative, brewing process. It runs the coffee grounds through a series of mini-brews, which are then blended together to form the final beverage. Unforgettable batch filter coffee, iced lattes at scale, 8-minute cold brew and exceptional tea are just a taste of what Ground Control can do for your cafe.
Key Features
Flow Meter - a paddle based system increases accuracy and consistency of the volume of water dispensed during the

brewing process.
HP Vacuum Pump - upgraded and stronger pump that allows further efficiency, savings and versatility by using even finer grinds.
Locking Pin - prevents user accidents by blocking the user from removing brew basket while the machine is brewing.
Basket Detection Sensor - prevents user from initiating a brewing cycle if brew basket is not in place.
Add-Ons
Drainless Configuration Package - configures special features to eliminate any need for a drain line from the machine, and includes an appropriately sized drip tray.
Preventative Maintenance Kit - additional vacuum filters, valves and seals for adhering to Ground Control's recurring preventative maintenance program.
Starter Kit - includes 5 boxes of paper filters, 1 PM kit, 1 extra perforated brew basket disc, 1 extra mesh mushroom filter, and plenty of 3/8" & 5/8" tubing to handle your installation.
Optional Features
Custom painted side panels: 1 color, no logo.
Custom painted side panels: + top wrap: 1 color, no logo.
Custom painted side panels: + top wrap: 1 color, logo (1 color).
Full custom design.

Specifications
| | |
| --- | --- |
| Manufacturer | Ground Control |
| Model: | Cyclops Batch Brewer |
| Water Intel | 3/8" Push-To-Connect |
| Minimum Flow Rate | 1.5 GPM |
| Water Pressure | 20-75 PSI |
| Height | 42.5" |
| Width | 10" |
| Depth | 28" |
| Compatible Commercial Paper Filters | 14x5" |
| Voltage | 110 - 120v |
| Amperage | 20 |
| Weight | 140lbs. empty/160lb. full |