Warranty included
We've got you covered
Premium brands
Names you can trust
Flexible payments
Finance up to 5 years
Free Delivery
Across contiguous US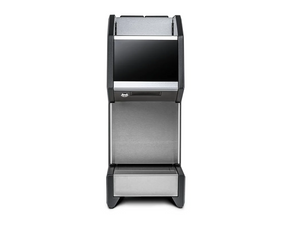 ---
Usually ships within 4 weeks.
Have a question?
We're here to help.
The Eversys Cameo C'Choco
Eversys vision is to create a blend between authentic flavours, smells, and innovative technology. The C'Choco is an extension of the Cameo/Classic design but used for hot chocolate instead. A completely unique chocolate module, which isn't just limited to chocolate powder, as it also works with any powder you wish to utilise to make a hot beverage with.


Find our superautomatic machines here:
C'2
C'2M
Installation Requirements
Only setup on the left side of the Cameo.
220-240V outlet - see Datasheet instructions.
Mechanical configurations - See Datasheet instructions.
Specifications
| | |
| --- | --- |
| Manufacturer: | Eversys |
| Powder Containers | 2 x 3.30 lb |
| Storage | up to 27 espresso cups |
| Width | 9" |
| Depth | 23.6" |
| Height | 24.9" |
| Weigth: | 50.70 lb |
| Voltage: | 24 V provided by the Cameo |