Warranty included
We've got you covered
Premium brands
Names you can trust
Flexible payments
Finance up to 5 years
Free Delivery
Across contiguous US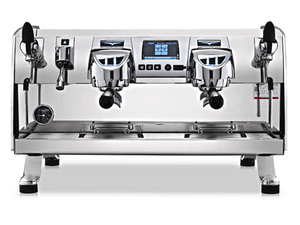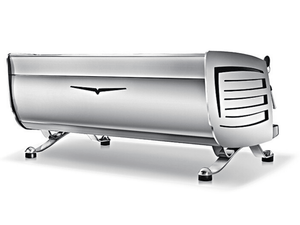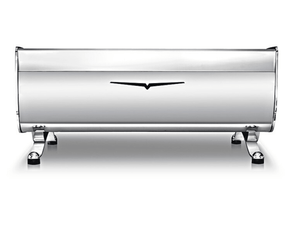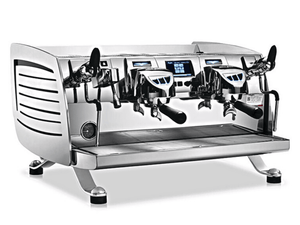 ---
Usually ships within 1-2 weeks.
Have a question?
We're here to help.
The Eagle has Landed
These days, preheated brew water, independent brew boilers, and heated group heads have become the staples of super high-end espresso machines.
But is that enough for you to deliver just the right brew ratio in every single cup?
Victoria Arduino's Black Eagle comes in with PIDs for each boiler and group head.
Its slick and intuitive UI makes programming the perfect extraction temperatures easy.
However, it has one more thing up its sleeve. A way for you to measure the exact weight of the extracted liquid — gravimetric technology.
Now you can get full control over both delivery and quantity through the LCDs above each group head. Brew time, cup weight, it's all displayed to help you create consistently excellent coffee.
Key Features
TFT Display - This combined with Gravitech gives baristas the highest level of consistency and control over the coffee brewing process giving maximum precision.
T3 Technology - the heated group heads are fed by independent brew boilers after being preheated via heat exchangers — giving you exceptional temperature stability
PID-controlled boilers and groups - giving you precise control over extraction temperatures
Push-pull steam levers - ergonomic wands that allow you to release as much steam as you like
Low profile - making it more ergonomic and letting you see your customers
LCD display - that lets you direct every feature from an intuitive display
Automatic backflush - frees you from having to stick around for routine backflushing
Energy-saving settings - that lets you power group heads independently and set automatic on & off schedules
Cool-touch steam wands - thermally insulated to keep your hands scorch free and make them much easier to clean
Programmable water taps - that let you set water temperature for tea and americanos
Optional Features:
Gravitech (optional upgrade): With gravimetric technology, the weight of the liquid extracted is measured directly in the cup. The data is therefore much more precise. The barista always has full control of each delivery, the quantity in the cup is always programmed and any difference between one delivery and the next is eliminated
What's Included?
The Victoria Arduino Black Eagle Gravimetric espresso machine
Portafilters
Free shipping within the US
Lifetime Pro Support

Installation Requirements
Professional installation required
208-240V outlet - see manual instructions
Water filtration - see manual instructions
Pressure regulator may be necessary if water pressure is too high - see manual instructions
We're happy to advise on any of the above requirements

Specifications
Manufacturer:

Victoria Arduino

Boiler Type

Multi-Boiler

Number of group heads

2

3

Steam Boiler Capacity

14.7 lt

18 lt

Length (in):

33"

43"

Depth (in):

28"

28"

Height (in):

20"

20"

Voltage:

220-240V

220-240V

Amperage:

32

45

Wattage:

7100

9900

Weight

198 lbs

253 lbs

Certification

CE, UL, NSF
Total 5 star reviews: 2
Total 4 star reviews: 0
Total 3 star reviews: 0
Total 2 star reviews: 0
Total 1 star reviews: 0
100%
would recommend these products
Boxer, espresso machine

Great machine! super excited how well it's working

Perfect machine for commercial cafe

This machine is perfect for our cafe needs and is we'll engineered. The service and price of Pro Coffee gear is hard to beat.
Press left and right arrows to navigate.
Viewing Slides 1 to 3 of 2
Reviews Loaded
Reviews Added