Warranty included
We've got you covered
Premium brands
Names you can trust
Flexible payments
Finance up to 5 years
Free Delivery
Across contiguous US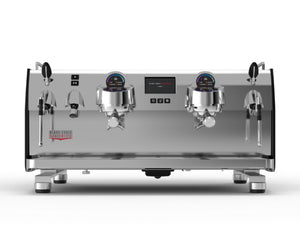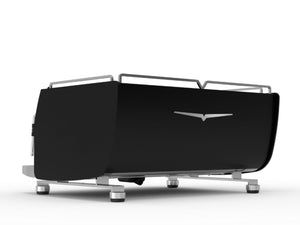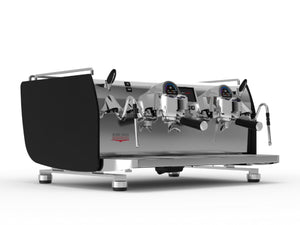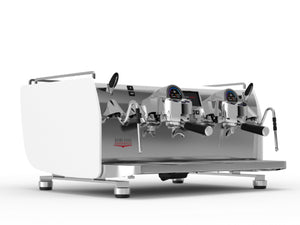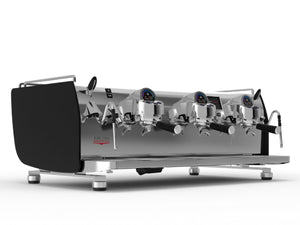 ---
Usually ships within 2-4 weeks.
Have a question?
We're here to help.
The Victoria Arduino Black Eagle Maverick
High-quality raw materials, rich flavors, and sustainability are the contemporary trends in the beverage sector from which Victoria Arduino was inspired to design her latest innovation, Black Eagle Maverick. To go along with its

innovative features, the Victoria Arduino Black Eagle Maverick features

a strong aesthetic appeal that draws inspiration from the American Streamline of the 50s:

Aerodynamic form, stainless steel, knobs and technical elements. A sleek and iconic design to go along with a user-friendly interface.
Key Features
T3 Technology for exceptional brew temperature stability - espresso is extracted through heated group heads which are fed by independent brew boilers after being preheated via heat exchangers. Yeah, pretty awesome right?

PureBrew Technology-A revolutionary, three-phase, extraction method that uses pulsating frequencies of water pressure to release the purest flavor from your coffee bean according to its freshness, region and type.
PID-Controlled boilers and groups - precise control over extraction temperature
Gravimetric keypads and digital display - Provides the barista with higher levels of consistency and control over the coffee brew by allowing them to read the weight of coffee in the cup from the Group display. And for maximum precision, you can now stop the extraction at the desired weight.
Push Pull Steam Levers - ergonomic wands allow for full steam or variable control
Low Profile - allows barista to see and interact with guests
Energy savings settings - Its T3 Genius technology offers great precision and control, but using 37% less energy.
Cool Touch Steam Wands - thermally insulated wands avoid scorching hands and hard-to-clean milk encrusted wands
Programmable water taps - set water temp for tea and americanos
Installation
Professional installation required
220-240V outlet - see manual instructions
Water filtration - see manual instructions
Pressure regulator may be necessary if water pressure is too high - see manual instructions
Specifications
Manufacturer:

Victoria Arduino

Boiler Type

Multi-Boiler

Number of group heads

2

3

Steam Boiler Capacity

8 lt

8 lt

Width (in):

32"

42"

Length (in):

30"

30"

Height (in):

17"

17"

Voltage:

208-240V

208-240V

Amperage:

29.8
41.8

Wattage:

6200
8700

Weight

242.51 lbs

297.62 lbs

Certification

CE, UL, NSF