Warranty included
We've got you covered
Premium brands
Names you can trust
Flexible payments
Finance up to 5 years
Free Delivery
Across contiguous US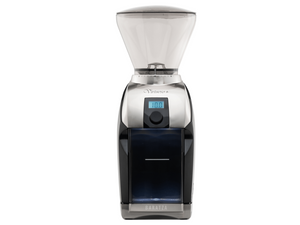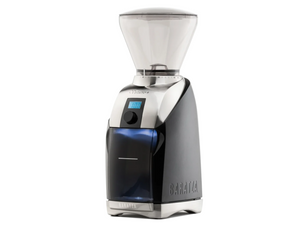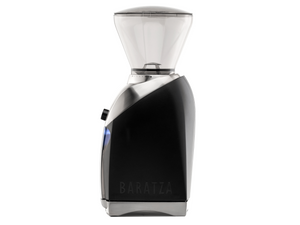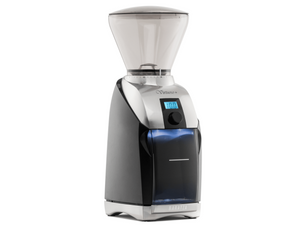 ---
Usually ships within 2 weeks.
Have a question?
We're here to help.
Virtuoso+
Packed with a high-accuracy conical burrset that spins up at a cool 550 rpms, the Virtuoso+ brings grind consistency to almost any brew method you throw at it. Day-to-day use is streamlined with 40 stepped grind settings, convenient lights above the grounds bin, and a blissfully simple timer that offers up to 45 seconds of continuous grinding for batch brew methods.
What's Included?
Virtuoso+
12-Month Parts Warranty
Free shipping within the contiguous US
Lifetime Pro Support
Key Features
Digital Dose Control: A 45 second timer offers excellent dosing accuracy.
Stepped Grind Adjust: 40 distinct grind settings make dialing in easy.
Bright Bin: A lit ground coffee catch bin offers a dramatic display for your at-home coffee bar.
Steel Conical Burrs: Baratza's carefully engineered M2 burrset offers excellent grind consistency.
Removable Burr: The Virtuoso+ features simple tool-free removal of the top burr for cleaning and maintenance.
Specifications
| | |
| --- | --- |
| Manufacturer: | Baratza |
| Burr Type | Conical |
| Burr diameter | 40 mm |
| Burr speed | 550 rpm |
| Coffee bean hopper | 300g (10.6oz) |
| Width: | 130 mm |
| Depth: | 150 mm |
| Height: | 340 mm |
| Voltage: | 110v |
| Wattage: | 70 watt |
| Weight: | 8 lbs |
| Certifications: | No |