Warranty included
We've got you covered
Premium brands
Names you can trust
Flexible payments
Finance up to 5 years
Free Delivery
Across contiguous US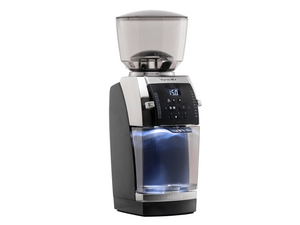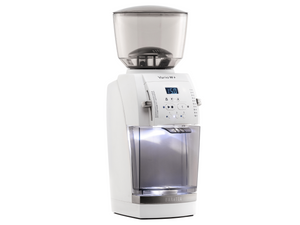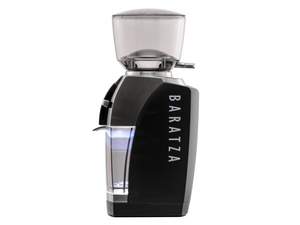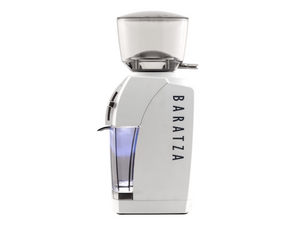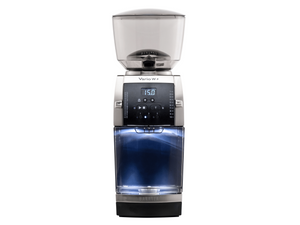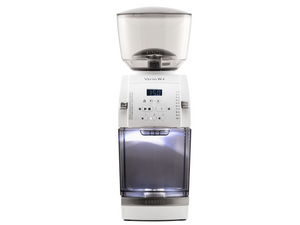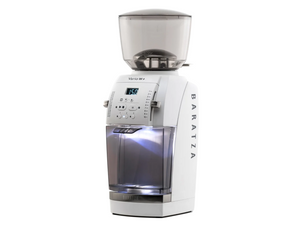 ---
Usually ships within 2 weeks.
Have a question?
We're here to help.
VARIO W+
Take a little weight off with the Baratza Vario W+ Coffee Grinder. Designed to lighten your coffee load, the Vario W+ simplifies dosing by grinding exactly as much coffee you need at the touch of a button. Premium unimodal steel burrs offer best-in-class grind distribution across brew methods, while an upgraded grinds chamber and adjustment levers offer better durability than older models. The Vario W+ also features a load cell beneath its grounds bin, offering up to 3 programmable weight presets.
What's Included?
Vario W+
12-Month Parts Warranty
Free shipping within the contiguous US
Lifetime Pro Support
Key Features
Coffee and Espresso Grinder: The Vario W+ offers a full range of grind settings for pour over as well as the range for modern unimodal espresso.
Forte Upgrades: The new + designation to the classic Vario W design adds the metal grind chamber and adjustment levers from the commercial Baratza Forte grinder.
Steel Burrs: Ditting-designed 54mm Steel flat burrs offer high-precision grind quality.
Micro-Stepped: Macro- and micro-steps offer 220 distinct grind settings.
Grind By Weight: A load cell in the base of the grinder offers accurate weight-based dosing for just-right grinds at the touch of a button.
Programmable Dosing: The Vario W+ can save up to 3 weight preset for any brew method imaginable.
Specifications
| | |
| --- | --- |
| Manufacturer: | Baratza |
| Burr Type | Flat |
| Burr diameter | 54 mm |
| Burr speed | 1350 rpm (50 Hz) |
| Coffee bean hopper | 300g (10.6oz) |
| Width: | 130 mm |
| Depth: | 180 mm |
| Height: | 370 mm |
| Voltage: | 110v |
| Wattage: | 130 watt |
| Weight: | 9 lbs |
| Certifications: | No |