Warranty included
We've got you covered
Premium brands
Names you can trust
Flexible payments
Finance up to 5 years
Free Delivery
Across contiguous US
Renewed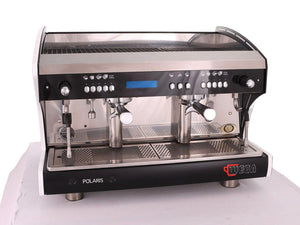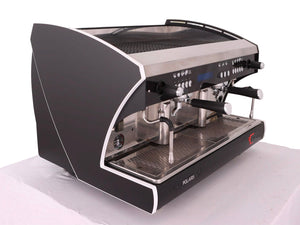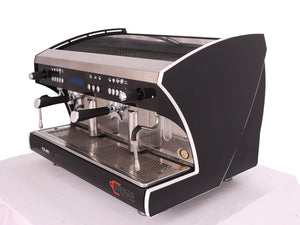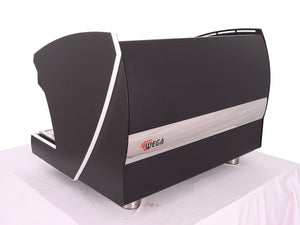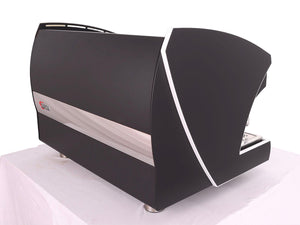 ---
Usually ships within 5 business days.
Have a question?
We're here to help.
The Wega Polaris Xtra
The POLARIS Xtra is a professional espresso machine designed and built in Italy by Wega to provide excellent temperature stability for your specialty roasts. The illuminated programmable dosing buttons, LED work area illumination, and electronic display give you everything you need for a perfect espresso cup every time. It's a smooth combination of aesthetics, and advanced electronics.

Professionally Renewed per our proprietary process:
Assess - for function and condition; repair as needed.
Extend lifespan - by replacing parts that will reach end-of-life within the next 5 years.
Cleanse for peak performance - boiler descale & clean-rinse
Rebuild - rebuild group heads and steam assemblies
Test & Calibrate - Test for consistent function & calibrate for optimal pressure & temperature.

What's Included?
Wega Polaris Xtra 2 Group Commercial Espresso Machine
NEMA L6-30 Plug
Portafilters
12-Month Parts Warranty
Free shipping within the contiguous US
Lifetime Pro Support

Key Features
Dosing buttons - programmable buttons per group, for busy cafes.
Automatic group washing cycle - for faster and easier cleaning.
Two stainless steel steam wands - with easy slide lever control taps.
Removable cup tray - that will allow you to brew coffee into any size cup.
Side panels are painted white and do not illuminate

Installation Requirements
Professional installation required
230-240V outlet - see manual instructions
Water filtration - see manual instructions
Pressure regulator may be necessary if water pressure is too high - see manual instructions
We're happy to advise on any of the above requirements

Specifications

| | |
| --- | --- |
| Manufacturer: | Wega |
| Boiler Type | Heat Exchanger |
| Steam Boiler Capacity | 5 lt |
| Width (in): | 21.26" |
| Depth (in): | 22.44" |
| Height (in): | 22.26" |
| Voltage: | 230-240V |
| Amperage: | 20 |
| Wattage: | 3700 |
| Weight | 150 lbs |
| Certification | CE |