Warranty included
We've got you covered
Premium brands
Names you can trust
Flexible payments
Finance up to 5 years
Free Delivery
Across contiguous US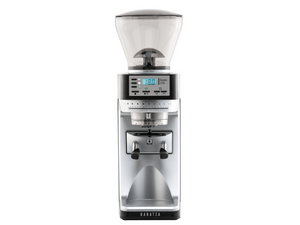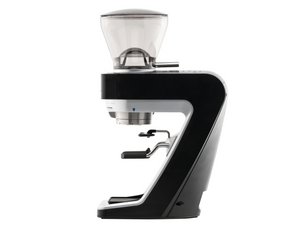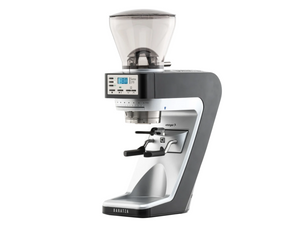 ---
Usually ships within 2 weeks.
Have a question?
We're here to help.
Sette 270
Take the guesswork out of your daily grind with the Baratza 270 Grinder. A unique grind adjustment dial borrows from both stepped and stepless adjusters to get you expertly dialed-in without the time commitment or wasted beans. Supplementary features include three programmable grind doses, adjustable container/portafilter arms and a tool-free disassembly for easy cleaning and maintenance. The Sette's drop through design offers low retention and high-speed grinding in a small platform.
What's Included?
Sette 270
12-Month Parts Warranty
Free shipping within the contiguous US
Lifetime Pro Support
Key Features
Programmable Dosing: Dial in and save three grind times for unbeatably consistent single shots, double shots or drip coffee.
Adjustable Holder Arms: Curved, rubber coated arms are designed to hold on to portafilters, containers and brew baskets alike for less mess from every grind. A newly redesigned portafilter hook offers a stable base for multiple portafilter sizes.
Dual-adjust Settings: Stepped macro grind settings make it a cinch to get in the ballpark for espresso shots or immersion brewing. A stepless micro adjust dial then lets you get to the perfect grind consistency.
Brand New Burrs: Baratza's brand new burr gearing inverts the classic design, rotating the outer burr instead of the inner for a more efficient set up. This new design allows for an easy-peasy drop-out disassembly that doesn't require any tools.
Hopper Door: A fun rotating door lets you remove the hopper without spilling beans everywhere.
Specifications
| | |
| --- | --- |
| Manufacturer: | Baratza |
| Burr Type | Conical |
| Burr diameter | 40 mm |
| Burr speed | 650 rpm |
| Coffee bean hopper | 300g |
| Width: | 130 mm |
| Depth: | 250 mm |
| Height: | 410 mm |
| Voltage: | 110v |
| Wattage: | 290 watt |
| Weight: | 9 lbs |
| Certifications: | No |