Warranty included
We've got you covered
Premium brands
Names you can trust
Flexible payments
Finance up to 5 years
Free Delivery
Across contiguous US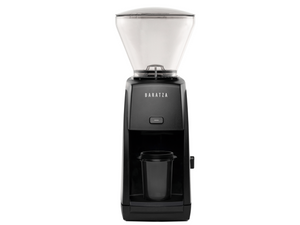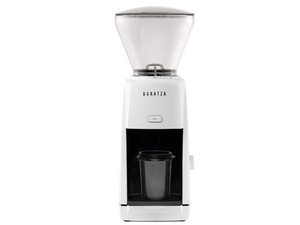 ---
Usually ships within 2 weeks.
Have a question?
We're here to help.
Encore ESP
Designed as both an espresso and brewed coffee grinder, the Encore ESP features a number of improvements over the original Encore, all aimed at improving its performance for espresso grinding and workflow. The most important change is the update to the burrs and the espresso grind range. The ESP in its name comes from the update to the stepped adjustment between settings 1-20 which now significantly restrict burr movement to help when dialing in espresso.
What's Included?
Encore ESP
12-Month Parts Warranty
Free shipping within the contiguous US
Lifetime Pro Support
Key Features
Quick-Release Burr System
Dosing Cup included
Make it yours - Add or remove shims to move the location of the high-resolution grind range.
Compatible with the Single Dose Hopper
Specifications
| | |
| --- | --- |
| Manufacturer: | Baratza |
| Burr Type | Conical |
| Burr diameter | 40mm |
| Burr speed | 550 rpm |
| Coffee bean hopper | 300g (10.6oz) |
| Width: | 130 mm |
| Depth: | 150 mm |
| Height: | 340 mm |
| Voltage: | 110v |
| Wattage: | 70 watt |
| Weight: | 7 lbs |
| Certifications: | No |