Warranty included
We've got you covered
Premium brands
Names you can trust
Flexible payments
Finance up to 5 years
Free Delivery
Across contiguous US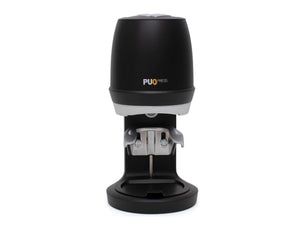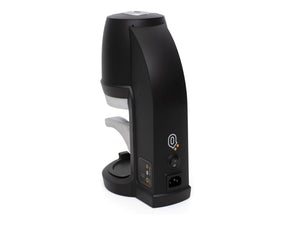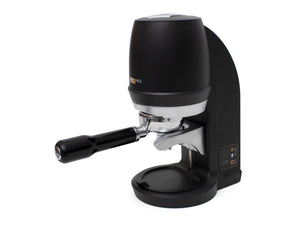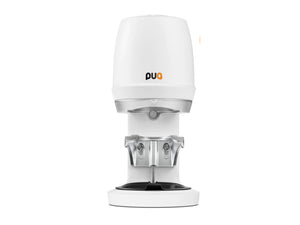 ---
Usually ships within 5 business days.
Have a question?
We're here to help.
The Puqpress Q2 Tamper
The Puqpress Q2 is a free-standing electronic tamper with a 58.3 mm flat piston, designed to tamp the same way every single time for millions of cycles. For professional use, easy to set-up. The exceptional engineering and state-of-the-art design of the Puqpress automatic tamper ensures perfectly compressed coffee grounds and a precisely level tamp - every time.
Key Features
Tamping control - tamps consistently and level every time.
Ergonomica Updates - n
ew adjustment wheel for easy and precise setting of portafilter fork.
Functionality Updates - adjustable pressure from 20-60 lbs and, coated piston that reduce stuck-on grinds.


Specifications
| | |
| --- | --- |
| Manufacturer: | Puqpress |
| Tamping Pressure | 20-60 lbs |
| Compactor Diameter | 58.3 mm |
| Width: | 5.6" |
| Depth: | 7.5" |
| Height: | 11.25" |
| Voltage: | 110-240v |
| Wattage: | 76 watt |
| Weight: | 8.6 lbs |
| Certification: | CB,CE, cETLus, KTC, EAC, NSF-8, PSE |