Warranty included
We've got you covered
Premium brands
Names you can trust
Flexible payments
Finance up to 5 years
Free Delivery
Across contiguous US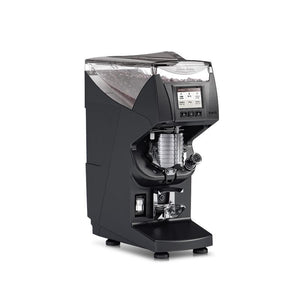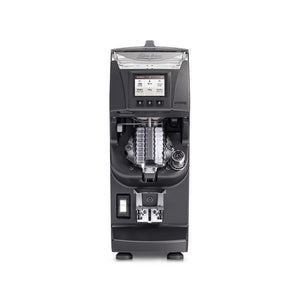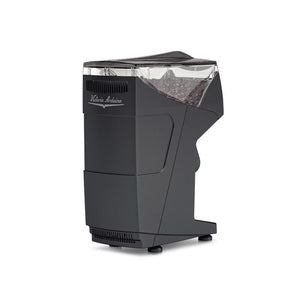 ---
Usually ships within 1-4 weeks.
Have a question?
We're here to help.
The Victoria Arduino Mythos II
Nuova Simonelli's Mythos II takes the adored Mythos I machine by upgrading design elements, cooling and adding a few features that take it to the next level. 85mm flat burrs are temperature controlled during operation by the Clima Pro 2.0 with the ability to set and better maintain at a constant. Variable RPM control to tune grind performance is available in the Premium model, as well as dosing-by-weight in grams on the Gravimetric version. If grinders were cars, the Mythos II would be a red convertible; this is a do-no-wrong choice for your medium-high volume cafe.
What's Included?
Victoria Arduino Mythos 2 espresso grinder
12-Month Parts Warranty
Free shipping within the US
Lifetime Pro Support
Key Features
Grind-by-weight - Set the grinder once, dosing will provide the exact right amount of ground coffee in grams
Clima 2.0, Burr temperature monitoring - Keeps the burrs within threshold temperatures
Stepless micrometrical grinding adjustment - Maximum control to dial in your grind size
LCD display - easily configure and monitor settings
Titanium burrs - More efficient and longer lasting than traditional steel burrs
Portafilter fork - Holds your portafilter to dose into directly, also adjustable and removal for filling other containers
Motor cooling fan - Improved heat ventilation for better grind size consistency and to protect the flavour of your beans
Motor isolation - Quieter than comparable models of grinder
Speed settings - Choose between low (600rpm) or high speed (1200rpm) for enhanced process control
Clump crusher - Reduces static charge and avoids clumping to improve dose consistency
Specifications
| | |
| --- | --- |
| Manufacturer: | Victoria Arduino |
| Burr Type | Flat |
| Burr Diameter | 85 mm |
| Burr Speed | 600 rpm – 1200 rpm |
| Coffee bean hopper | 1.6 kg |
| Width: | 202 mm |
| Depth: | 416 mm |
| Height: | 518 mm |
| Voltage: | 110v |
| Wattage: | 300/550 watt |
| Weight | 49.6 lbs |
| Certification | UL |