Warranty included
We've got you covered
Premium brands
Names you can trust
Flexible payments
Finance up to 5 years
Free Delivery
Across contiguous US
Renewed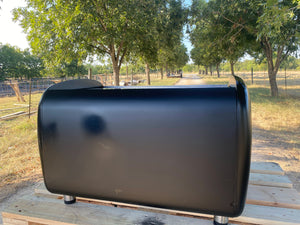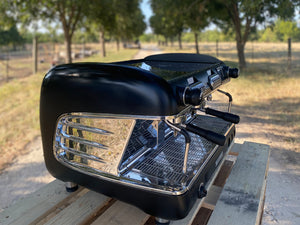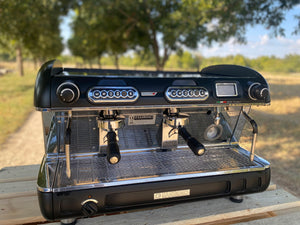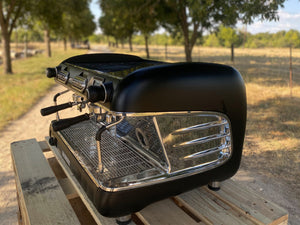 ---
Usually ships within 2 business days.
Have a question?
We're here to help.
The Sanremo Verona
When you're racing to serve your customers with specialty coffee, you need to have real-time readouts of your steam boiler, water level, and group temperature. It takes a versatile and well-equipped machine to pull it off. All of that and more come standard with Sanremo's Verona high-performance espresso machine, that's fine-tuned for temperature stability, reliability, and energy efficiency.
Professionally Renewed per our proprietary process:
Assess - for function and condition; repair as needed.
Extend lifespan - by replacing parts that will reach end-of-life within the next 5 years.
Cleanse for peak performance - boiler descale & clean-rinse.
Rebuild - Rebuild steam assemblies and core components.
Test & Calibrate - Test for consistent function & calibrate for optimal pressure & temperature.
Key Features
Independent steam and coffee boilers - with temperature settings for each group head
Automatic backflush - making your cleaning routine fast and painless.
Downlights and LED illuminated panels - making work in a dark caf
é
easy.
Copper pipework and boiler - for energy efficiency and hygiene.
Cold-touch steam wands - for perfect lattes without the mess or scorched hands.
What's Included?
Sanremo Verona 2 Group
NEMA L6-30 Plug
Portafilters
12-Month Parts Warranty
Free shipping within the US
Installation Requirements
Professional installation
220-240V outlet - see manual instructions
Water filtration - see manual instructions
Pressure regulator may be necessary if water pressure is too high - see manual instructions

Specifications
| | |
| --- | --- |
| Manufacturer: | Sanremo |
| Boiler Type | Preheated Multi-boiler |
| Steam Boiler Capacity | 8.6 lt |
| Width (in): | 32.28" |
| Depth (in): | 24.02" |
| Height (in): | 23.23" |
| Voltage: | 220-240V |
| Amperage: | 25 |
| Wattage: | 5600 |
| Weight | 150 lbs |
| Certification | CE |