Warranty included
We've got you covered
Premium brands
Names you can trust
Flexible payments
Finance up to 5 years
Free Delivery
Across contiguous US
Renewed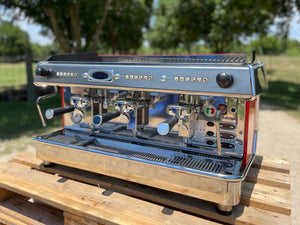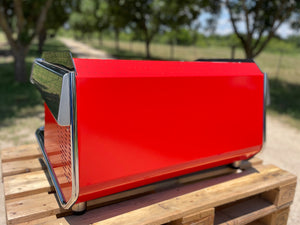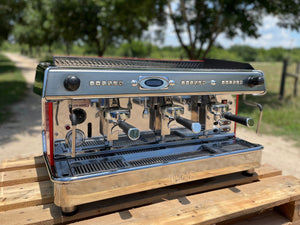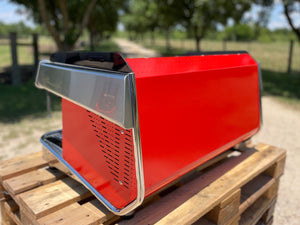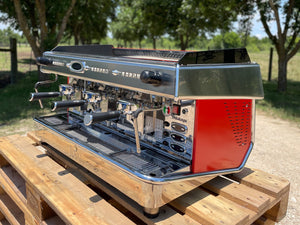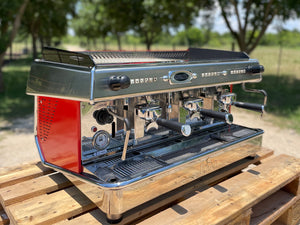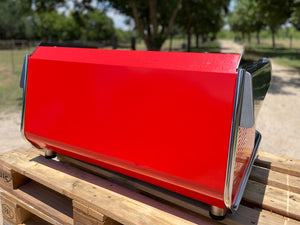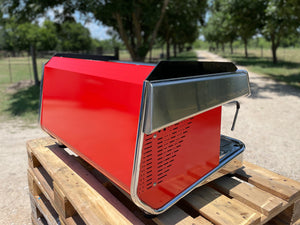 ---
Usually ships within 5 business days
Have a question?
We're here to help.
The Royal BFC Vallelunga
The BFC Vallelunga was designed with baristas and coffee professionals in mind. Featuring four programmable shots, a semi-automatic option, temperature control, and beautiful LED lighting.
Professionally Renewed per our proprietary process:
Assess - For function and condition; repair as needed.
Extend lifespan - by replacing parts that will reach end-of-life within the next 5 years.
Cleanse for peak performance - boiler descale & clean-rinse
Rebuild - Rebuild steam assemblies and core components.
Test & Calibrate- Test for consistent function & calibrate for optimal pressure & temperature.
What's Included?
3 Group BFC Vallelunga espresso machine
3 Portafilters
NEMA L6-50
12-Month Parts Warranty
Free shipping within the US
Lifetime Pro Support

Key Features
Multi-boiler - Dedicated brew and steam boilers for consistent espresso temperature
Volumetric Coffee Dosing - The barista pushes a programmed brew button, and the shot runs until the machine detects that the programmed amount of water has been dispensed.
E61 Group heads -
The design uses a thermosiphon heating circuit to pull water from the boiler to the group head and back to the boiler. This design keeps the temperature of the heavy brass (about 9lbs of brass) group head nice and stable as well as evenly distributed across the metal in the group head.
Temperature Control- The machine utilizes PID (Proportional-Integral-Derivative) controllers to regulate the temperature of the coffee boilers. The PID algorithm continuously measures the water temperature, calculates the deviation from the desired setpoint, and adjusts the heating element to maintain a consistent temperature for optimal espresso extraction.
Tall Cup-
easily fits tall sized cups and features a stainless steel sliding tray for shorter cups.
Installation
Professional installation required
208-240V outlet - see manual instructions
Water filtration - see manual instructions
Pressure regulator may be necessary if water pressure is too high - see manual instructions

Specifications
| | |
| --- | --- |
| Manufacturer: | BFC |
| Boiler Type | Multi-Boiler |
| Number of group heads | 3 |
| Steam Boiler Capacity | 11 lt |
| Length (in): | 36" |
| Depth (in): | 24" |
| Height (in): | 20.5" |
| Voltage: | 208-220V |
| Amperage: | 38 |
| Wattage: | 8400 |
| Weight | 190 lbs |
| Certification | CE |