Warranty included
We've got you covered
Premium brands
Names you can trust
Flexible payments
Finance up to 5 years
Free Delivery
Across contiguous US
Renewed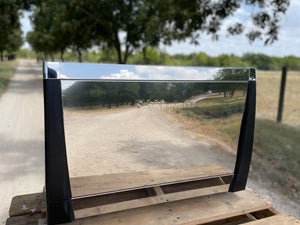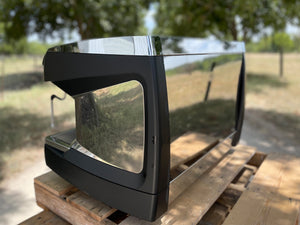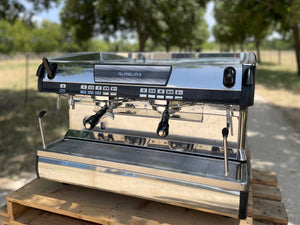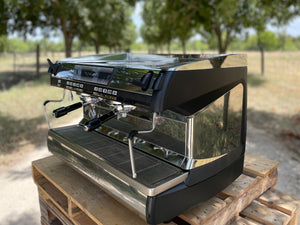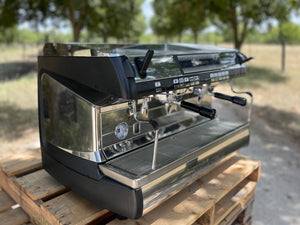 ---
Usually ships within 5 business days.
Have a question?
We're here to help.
The Aurelia II
Nouva

The Aurelia II Volumetric is the ideal espresso machine for all those looking for unprecedented performance and reliability. It's truly a jack-of-all-trades machine, built for locations as diverse as barista competition venues, coffee shops, and restaurants. Wherever you find the Aurelia II Volumetric, you know that you're going to get nothing but the best espresso experience worthy of the World Barista Championship.
Professionally Renewed per our proprietary process:
Assess - for function and condition; repair as needed.
Extend lifespan - by replacing parts that will reach end-of-life within the next 5 years.
Cleanse for peak performance - boiler descale & clean-rinse.
Rebuild - Rebuild steam assemblies and core components.
Test & Calibrate - Test for consistent function & calibrate for optimal pressure & temperature.
Key Features
Manual Dosing Button -
With one button, start and end the brew process manually. This is a simple way of providing customization of espresso shots on the fly for specific customer requests.
Volumetric Dosing
- Allows the barista or operator to program the dosage. Often allowing for different dosages on different group heads
.
Raised Group Heads - you can fit tall cups directly under the group heads - no need to transfer espresso from shot glasses to tall cups.
LED lighting and a reverse mirror - Making it easier for detailed work like espresso preparation and milk frothing.
Push Pull Steam - Long hours on the espresso machine won't bother baristas working with a push-pull steam trigger.
Automated cleaning and power-saving options— to help you close up shop quick and easy
What's Included?
Nuova Simonelli Aurelia II 2 Group
Portafilters
6-Month Parts Warranty
Free shipping within the US
Installation Requirements
Professional installation
208-230V outlet - see manual instructions
Water filtration - see manual instructions
Pressure regulator may be necessary if water pressure is too high - see manual instructions

Specifications
| | |
| --- | --- |
| Manufacturer: | Nuova Simonelli |
| Boiler Type | Heat Exchanger |
| Number of group heads | 2 |
| Steam Boiler Capacity | 14 lt |
| Width (in): | 32'' |
| Depth (in): | 22" |
| Height (in): | 22" |
| Voltage: | 220-240V |
| Amperage: | 30 |
| Wattage: | 4200 |
| Weight | 176 lbs |