Warranty included
We've got you covered
Premium brands
Names you can trust
Flexible payments
Finance up to 5 years
Free Delivery
Across contiguous US
Renewed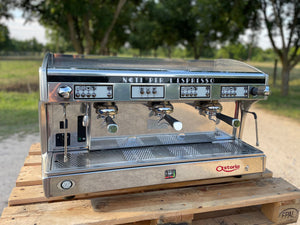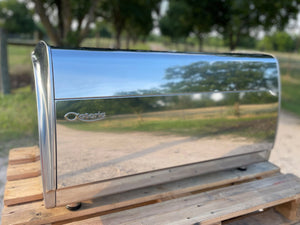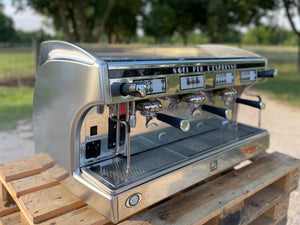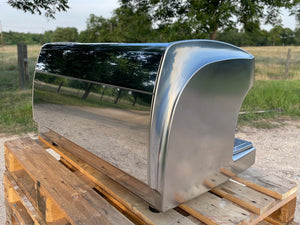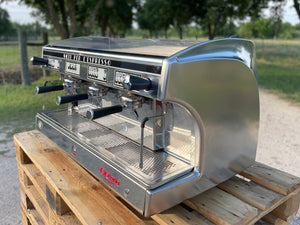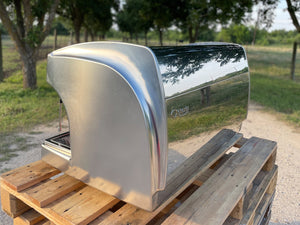 ---
Usually ships within 5 business days.
Have a question?
We're here to help.
The Astoria Perla SAE
The Astoria Perla SAE automatic espresso machine is engineered with the latest features in terms of ergonomics and ease to use. Recognized worldwide for its reliability and performance with a large boiler and powerful heating element, it can supply a constant flow of dry steam for the preparation of espresso based drinks even in the busiest of coffee shops.
Professionally Renewed per our proprietary process:
Assess - for function and condition; repair as needed.
Extend lifespan - by replacing parts that will reach end-of-life within the next 5 years.
Cleanse for peak performance - boiler descale & clean-rinse
Rebuild - rebuild group heads and steam assemblies
Test & Calibrate - Test for consistent function & calibrate for optimal pressure & temperature.
What's Included?
Astoria Perla 3 Group Commercial Espresso Machine
NEMA L6-30 Plug
Portafilters
12-Month Parts Warranty
Free shipping within the contiguous US
Lifetime Pro Support
Key Features
Auto-Volumetric Dosing - four programmable buttons per group, for busy cafes.
Motor Pump -
built-in adjustable rotary vane pump driven by a 1/5 hp electric motor.
Pre-infusion chamber - pre-infuses the coffee cake at a lower pressure for efficient, consistent extraction
Two stainless steel steam wands - for frothing milk.
Polished stainless steel body - makes for an easier cleaning experience.
Tall cup design - easily fits tall sized cups for easy takeaway.

Installation Requirements
Professional installation required
230-240V outlet - see manual instructions
Water filtration - see manual instructions
Pressure regulator may be necessary if water pressure is too high - see manual instructions
We're happy to advise on any of the above requirements
Specifications
Manufacturer:
Astoria
Boiler Type:

Heat Exchanger

Steam Boiler Capacity:

18 lt

Width (in):
39.5

"

Depth (in):

22.25"

Height (in):

22"

Voltage:
Single Phase, 60 Cycle (V) 230
Amperage:

23.2

Wattage:
5350
Weight:

192 lbs

Certification:
CE