Warranty included
We've got you covered
Premium brands
Names you can trust
Flexible payments
Finance up to 5 years
Free Delivery
Across contiguous US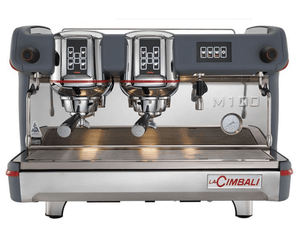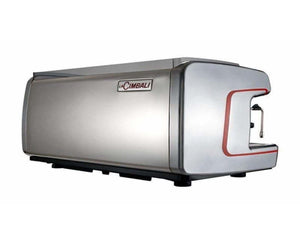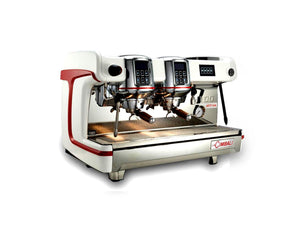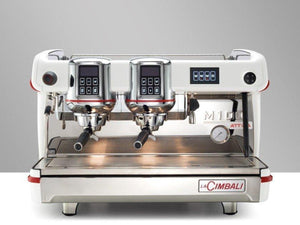 ---
Usually ships within 1-2 weeks.
Have a question?
We're here to help.
The La Cimbali M100 HDA Attiva
With its new design, the classic M100 is back with more functionality than ever. Ergonomics have been redesigned to provide baristas a more intuitive and efficient experience. The interface has been updated with an OLED display with shot times and boiler temperatures readily visible. Easy push-button controls or optional touch-screen allow for swift control of volumetric drink selection or even pressure profiling in the HDA model. Cimbali's top-end machine comes standard with patented Thermodrive independent brew boilers, Smart boiler technology, and IoT tech driven by Bluetooth and Wifi. This is a revamped M100, celebrating 100 years of La Cimbali, with the quality you'd expect from one of their espresso machines.
HDA: GTA features + Pressure Profiling capabilities
The HDA system goes beyond reduced pressure pre-infusion and allows you to manage the pressure profile throughout the entire espresso shot. This ensures more repeatable sensory profiles of your coffee, which can be particularly important with super special and exclusive light roast varietals. This is all handled via an intuitive touchscreen control. Thanks to the Multiboiler technology, it is also possible to adjust each group's temperature, allowing you to set the perfect parameters for each of your roasts on different group heads.


Key Features
Multi-boiler - set three independent temperatures for the steam boiler, the brew boiler, and the saturated group head
Cool touch steam wand - Allows the barista to froth the milk in jars of any size. The cold-touch system also avoids burns and facilitates cleaning.
Pre-infusion chamber, with control - pre-infuses the coffee cake at a lower pressure for efficient, consistent extraction; adjustable for barista's control
Volumetric Control - 4 programmable volumetric controls per group for a simple and consistent workflow
Patented Smart Boiler software - improves steam performance by 30%
Enhanced interface with OLED display and buttons - easier, repeatable settings that adjust on the fly
Grind System (Bluetooth) - able to wirelessly sync to compatible grinder/doser which makes automatic grind corrections on the fly
Auto clean functionality - automate backflushing
Pressure profiling (HDA Version) - allows you to precisely control the pressure at which espresso is extracted
Optional Features
Turbosteam Milk4 auto-steam wand - barista-quality milk froth and drink options without doing it yourself
Built-in Wifi - usage statistics, dispensing parameters, and maintenance items can be reviewed wirelessly
Pressure profiling (HDA Version) - allows you to precisely control the pressure at which espresso is extracted
Installation Requirements
Professional installation required
208-240V outlet - see manual instructions
Water filtration - see manual instructions
Pressure regulator may be necessary if water pressure is too high - see manual instructions
We're happy to advise on any of the above requirements
Specifications
Manufacturer:

La Cimbali

Boiler Type

Preheated Multi-Boiler

Number of group heads

2

3

4

Steam Boiler Capacity

10 lt

10 lt

10 lt

Length (in):

32.7"

40"

48.5"

Depth (in):

22.3"

22"

22"

Height (in):

22.9"

22.9"

22.9"

Voltage:

220-240V

220-240V

220-240V

Amperage:

28-30

30-33

35-38

Wattage:

6100-7100

6700-8000

7800-9200

Weight

196 lbs

232 lbs

265 lbs

Certificate

CE, UL, NSF
Total 5 star reviews: 2
Total 4 star reviews: 0
Total 3 star reviews: 0
Total 2 star reviews: 0
Total 1 star reviews: 0
100%
would recommend these products
Boxer, espresso machine

Great machine! super excited how well it's working

Perfect machine for commercial cafe

This machine is perfect for our cafe needs and is we'll engineered. The service and price of Pro Coffee gear is hard to beat.
Press left and right arrows to navigate.
Viewing Slides 1 to 3 of 2
Reviews Loaded
Reviews Added